The team (past and present)
We are Angelo and Nicoletta. We are a family with great love for food and conviviality. We manage the Locanda Canonica with great love; every person that reach our place for us is a guest, not simply a client.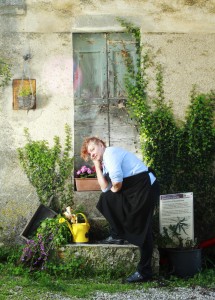 We are experts in traditional italian cooking, but we like also find new dishes for the best products of our Region, such as Parmisan, Balsamic Vinegar, Ham, Wine and other. Angelo will take care of cooking delicious food, Nicoletta will make sure that you feel like at home and Rebecca e Riccardo our son and daughter will make the same.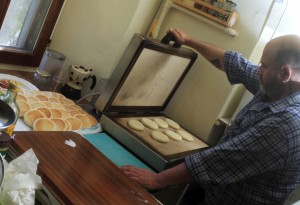 Our goal and desire is to dive in the natural environment of Montalbano di Zocca, with its composition and its location within a wonderful frame of considerable tourist interest, and here create a warm place where you can spend glad moments in our companionship.
From 2011 we manage the Locanda keeping on work of Monica, Elena and Nicola, that started in 2008 with restoring and launching of the Locanda as you can see it today. Currently Monica give us an hand with reservations and web, Nicola is our prompter and taster for our wines, Elena is in our souls and in our prayers.
As you will know, for every adventure, lucky and help from friends are really needed.
This is the place to thank all of them, that given us help and love.

by nicola